---
---
The ONE TITANIUM CHAB (clone) Butterfly Knife w/ BUSHINGS stone washed Black D2, with Green anodized channel construction, Zen Pins, and T-Latch. One of the top rated clones in the Balisong community, now IN STOCK. Featured as one of S2G's highest quality  butterfly knives.

These WILL SELL OUT.... order yours today while they last! Very LIMITED QUANTITY !!
"BRS CHannel Alpha Beast"  Inspired design (NOT authentic), made by "TheONE" a High End factory in China.
Milled Titanium Handles: Channel construction (each handle is ONE SOLID PIECE)
T-Latch at base, removable

Zen Pins (the original uses tang pins), crowned spine

PB (Phosphorus Bronze) 

Washers and large BUSHING system for an Ultra Smooth swing

(Bushings are a small insert around the pivot screws, that separates the friction between 2 points of contact, instead of just 1... allowing for an even smoother swing)



Razor Sharp  High Quality D2 Tool Steel (alt blade) with a Black Stone Washed finish
Overall Length: 9.87"  Closed Length: 5.76"  Blade Length: 4.3"
Blade Thickness: 3.54mm  Hardness: 61HRC  Weight: 5.0oz


Includes: Heavy Duty Nylon Sheath + spare hardware.

Optional: Spare Training Blade

CLICK HERE

(1.3oz) + additional set of spare hardware. 

Need Threadlocker? Oil? Removal Tool? Knife accessories are available 

here...
"There is a reason why this is called this "theONE", superb quality without breaking the bank!"
ATTENTION:
These are clones, and we carry what people ask us to. If you do not support clones... do not buy one. Wasn't that easy :)
Please Note: You must read our DISCLAIMER before purchasing. Check your laws. Absolutely no sales to minors.
---
Great knife
Great knife, and great guys to deal with. Was tuned well when I got it. Highly recommend!
Great!
I will start by saying i have a real BRS Channel AB to compare to. this is a close copy, it does produce a nice chime sound due to the titanium just like a real BRS, this knife had an issue with the bushings being too thick so one handle was way loose and the tolerances were off, I was able to speak to Jeff for a few hours on the phone to remedy the issue, I cannot recommend this guy enough. hands down best customer service. grab this knife if your looking for a beater to learn new tricks on that flips as well as a real BRS.
Stellar💫
Jeff is an amazing sales manager and this site makes clones very simple and convenient shipping domestic.
🤤🔥💯
I love this knife. It has really good tolerances and sounds amazing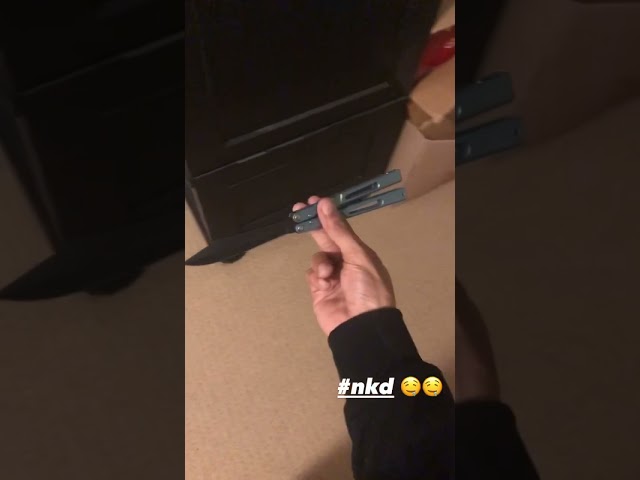 Love It
This thing is beautiful. It has great sound and feels solid. I couldn't be happier with it!
Slash2Gash is great too. Extremely fast shipping. Ordered Friday, got it Monday on the west coast.